Albuquerque is an interesting place, and some of my favorite people live there…my brother and my beautiful nieces to be specific. It reminds me of my childhood state (Ohio) in a certain way. I got to spend the weekend there last year and I just loved some of the everyday beauties, like the lavender farm we visited and little flowers here and there. I loved the adobe homes and the gorgeous sunsets. Seeing hot air balloons from my brother's backyard while enjoying a glass of wine was also nice. :) The Thai food place near his house (with pumpkin curry!!!! OMG! It was amazing!) and the Mexican mocha from a nearby diner were nice touches as well.
I hope you enjoy the city through my eyes & maybe you'll have a chance to visit one day. The balloon fiesta in early October is definitely a must-see. I wasn't there during October on this visit, so I don't have photos, but we went when my kids were little and I would really love to make it there again sometime.
One of our first stops was a nearby nature reserve. It was very peaceful and quiet.
I love the juxtaposition of nature and a very modern, concrete building.
The baby turtles were adorable! :)
Next up was a lavender farm.
I have a thing for old doors and buildings.
This little greenhouse & store was really cute. I loved the light that poured through the windows and the charming gifts and trinkets.
These windows were incredible. They opened all the way across using the wheel you see mid-photo. It was amazing how easily they opened. I know…it doesn't take much to impress me. lol
One of my favorite people in the whole world…my older brother.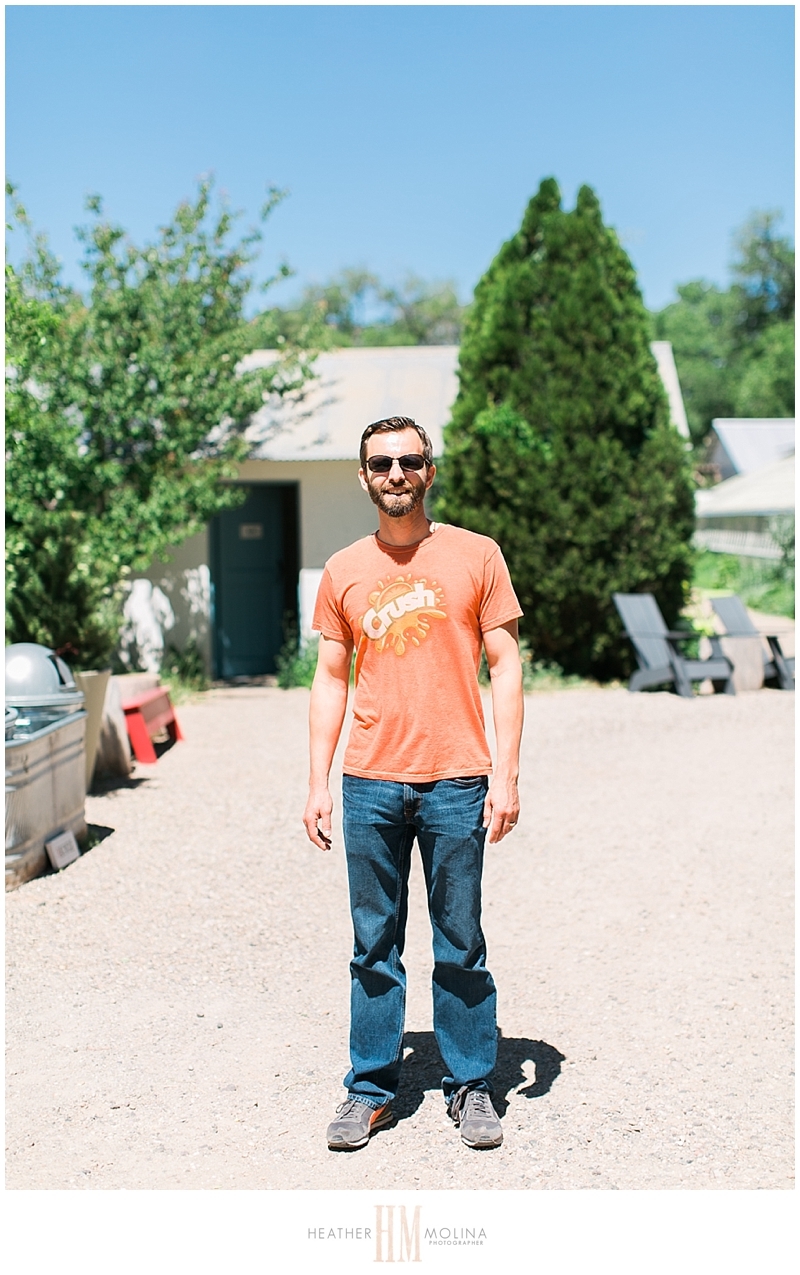 There was something magical about this old farm shop, now hidden away behind a fence. I shot through the fence to get that awesome texture.
I just adored the simplicity and symmetry of this Albuquerque home.
Another gorgeous New Mexico home. At dusk. Just lovely.
The view from my brother's backyard, where you can frequently see hot air balloons.
Something about the way the end-of-day sun hitting these trees was so beautiful to me. It still seems like such an ordinary thing that it almost doesn't seem worthy of a photo, yet I was compelled to take the shot anyway.
And while I've been tempted to toss it on numerous occasions, I can't bring myself to do so. I want to remember that moment when I saw that beautiful warm glow on those trees while taking a walk with my awesome big bro.
They call the mountain range below the Sandía Mountains because when the sun sets on it, it had a reddish glow like watermelon. Sandía is the Spanish word for watermelon.